About Atlanta Video Producers Eric S. Holder
Managing Director and Executive Producer
As a director / producer / interviewer / photographer  Eric S. Holder has worked with a variety of personalities including media icons Walter Cronkite, Katie Couric, Charles Gibson and Robert Osborne; Nobel Prize winner Paul Berg; Academy Award winners Maximilian Schell and Louise Fletcher; Oscar nominee Josh Brolin; John Stamos, Evander Holyfield; Hall of Famers Bill Curry and Dominique Wilkins; Russian billionaire Mikhail Prokhorov, and c-level executives from IBM, DELL, Intel, Motorola, Rollins, Home Depot and Honeywell just to name a few. Holder's also worked with more than one hundred radio and television programs, their producers and talent, on behalf of the Peabody Awards, an annually televised (A&E and PBS) awards show at the Waldorf Astoria, NY.
Eric is well regarded for his ability to produce segments in the field, under deadline and on budget. Field production work includes American Medical Association, American Cancer Association, Bravo, Center for Disease Control, ESPN, Environmental Protection Agency, FOX, HBO/Cinemax, Moscow TV, MSNBC, National Geographic, NFL Network, PBS, USA Network and the Wall Street Journal, among others. International project work includes: Germany, Canada, Moscow, Mexico, Japan, Italy and Australia.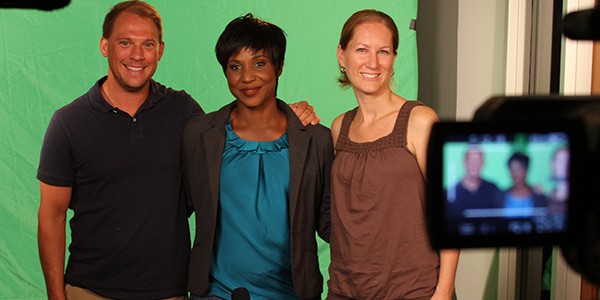 Holder's in-house levaquin online pharmacy production team produces promotional and short-form videos that combine cogent, brand-focused messaging with contemporary digital effects using green screen compositing and animation. Companies including Cox Media, DELL, IBM, Hewlett Packard, Honeywell, Intel, LSI, Manhattan Associates, and Motorola have all worked with Holder.
Eric is founder of Atlanta Video Producers, a field production team that supports TV/Film crews in reality, short-form news/live-event coverage and corporate video production; Destination Video Productions, producers of tour and travel videos for attractions, venues and organizations; and HolderComm a technology-focused production arm that's produced educational videos for conferences, product launches and case studies featured around the world.
Earlier, as a producer for University of Georgia, where Holder attended the College of Journalism and Mass Communication for both undergrad and graduate studies, Holder was the recipient of a $480K documentary grant from the Robert Wood Johnson Foundation. Holder produced two "making of" documentary programs featuring National Public Radio and Viacom.
Speaking and promotional engagements have included: National Association of Broadcasters, Radio and Television News Directors Association, National Association of Television and Programming Executives, American Medical Association, Emory University's Media Conference, University of Georgia's Journalism Academy and the Public Relations Society of America.